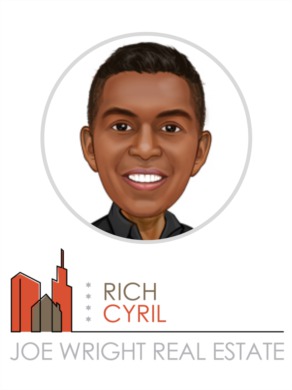 I grew up in the historic borough of the Bronx, New York. Moved to the vibrant and ever growing city of Chicago Illinois. I received my Aeronautical Science degree at Embry Riddle Aeronautical University in Prescott Arizona. While attending Embry Riddle, I was a proud member of the Sigma Chi Fraternity and a Flight Instructor. I completed my real estate course through the Illinois Association of Realtors.

My hobbies include being active in Tennis and hiking, exploring Museums, the Chicago River Walk where I can truly appreciated the beautiful Architect of the City and different Cultures and Foods. I am also currently a First Officer on the Airbus 319/320 at United Airlines based at Chicago, O'Hare. Previously a Captain on the Embraer 175 at Skywest Airlines.

As a Real Estate Broker, I am dedicated to a tailored and personalized real estate approach which offers advanced tools and customized resources to help my clients find their dream home and to optimize value. I want to be a part of your journey to find the perfect home. I truly cannot wait to work with you and I hope we connect soon.