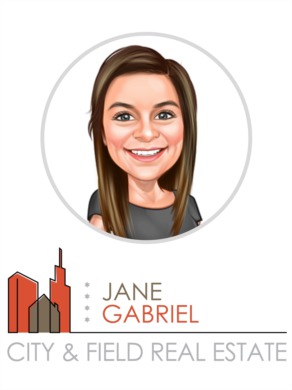 Growing up, Jane bopped around the north suburbs of Chicago before going to school at the University of Illinois at Chicago and making the city her home.  Starting off on Taylor Street by UIC, she studied marketing with an unofficial minor in Italian food. More recently, she calls Lincoln Park home – you can't beat walking to a beach AND a free zoo!
When Jane's not working, you can find her trying new places and hidden gems in Chicago's food scene. She loves to travel and keeps a list of all the places she has gone in different cities and countries, so a recommendation is always just a call away.
Jane loves working with people in a helpful way and she aims to be the positive difference in people's lives. After a job of helping people make choices about their insurance benefits, Jane moved to the even more life-changing arena of real estate. Making one of the biggest investments of people's lives can be daunting and Jane is committed to teaching the details, answering the questions, and making clients feel prepared and confident in their decisions.
Working with Jane, you will be delighted with quick responses and her full attention every step of the way. Her goal is to make you feel armed with the knowledge and resources to make smart real estate decisions, sprinkled with a few restaurant ideas along the way.